The Terre des hommes team in Greece works from its central office in Athens and implements projects all over Greece.
Having been a part of the human rights and humanitarian fields for over 14 years, Leda says she has been lucky to have worked with inspiring practitioners and activists from different regions across the globe in the areas of gender, anti-discrimination, gender-based violence, justice, migration and child rights. She joined Terre des hommes in Greece in April 2020 as deputy director. She is particularly excited about what this expert organisation has achieved in Greece and the region through the lens of protection and safeguarding for children, migration, and children's access to justice.
Contact leda.avgousti@tdh.ch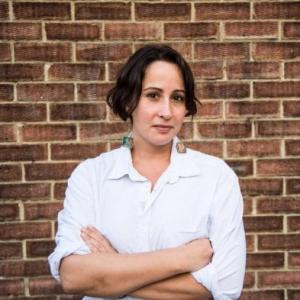 Leda Avgousti
Director
Eleftheria started working with the Tdh Hellas team in 2017 as a social scientist in the child protection team, supporting vulnerable families and children in the context of the refugee crisis. Specializing in Social Clinical Psychology of Addictions and Psychosocial Problems she has extensive experience in designing and implementing interventions for vulnerable social groups. Eleftheria currently works as Head of Psychosocial Support Programs for Terre des hommes Hellas, seeking to promote Child Protection and Safeguarding both among children and professionals with children's safety, both to people in need, but also to professionals (lifelong education).
Contact eleftheria.aravidou@tdh.ch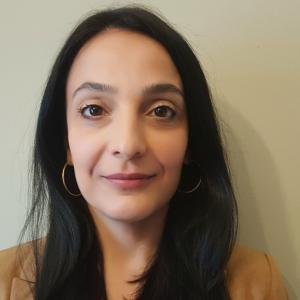 Eleftheria Aravidou
MHPSS Coordinator
Panagiota joined Tdh in October 2020 as the Lawyers' Team Leader in the Child Protection Project. She is a lawyer registered in the Athens Bar Association and she holds a multidisciplinary MSc in Youth Justice from Queen's University of Belfast. She has been working with minors from vulnerable groups and during the last years she was working with refugees, mostly unaccompanied and separated minors, and families with children in different settings, on asylum, family reunification, custody, and child protection cases. Currently she is the Project Coordinator for the Access to Justice projects at Tdh Hellas.
Contact: panagiota.kanellopoulou@tdh.ch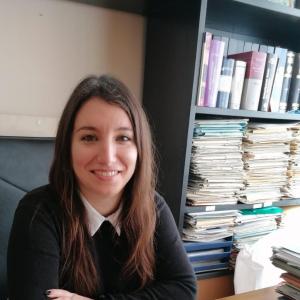 Panagiota Kanellopoulou
Project Coordinator Access to Justice
With an academic background in Psychology, George has long field experience with humanitarian organizations. He worked mainly in mental health and psychosocial support and project coordination with Médecins Sans Frontières, International Committee of the Red Cross, and Solidarity Now. He joined the Terre des hommes Hellas team in 2022 as Child Protection Project Coordinator.
Contact: george.kanaris@tdh.ch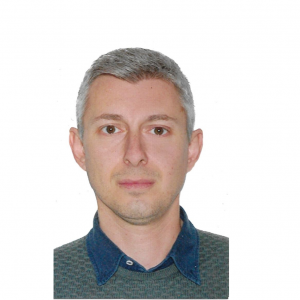 George Kanaris
Child Protection Project Coordinator
Angelos Sinanis joined Terre des hommes Hellas in January 2023, having completed almost 13 years of continuous work in the humanitarian field. He is an economist, holds postgraduate degrees in finance, banking and accounting and is a member of the Economic Chamber of Greece. He works in the organization as a financial manager of local and international projects.
Contact: angelos.sinanis@tdh.ch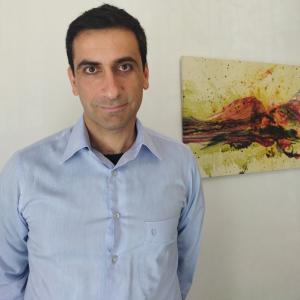 Angelos Sinanis
Senior Finance Officer
Maria joined Terre des hommes Hellas team in 2021 as a Caseworker in the Child Protection Program, supporting refugee population in the Open Accommodation Facilities of Lavrio and Schisto. She has studied Sociology, holds a Master's degree in Applied Psychology and a specialization diploma in Relational Psychotherapy. With several years of experience in the humanitarian sector, she is strongly committed to supporting vulnerable social groups and minorities, including youth in contact with the law, refugees and asylum seekers, unaccompanied minors. She is currently a Project Officer in Access to Justice Programmes.
Contact: maria.vlavianou@tdh.ch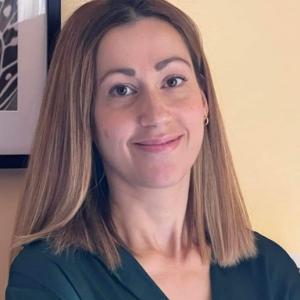 Maria Vlavianou
Project Officer- Access to Justice
Angeliki Panagakou joined Terre des hommes Hellas in March 2020 as a Human Resources/Administrative Officer, while for more than 10 years she has been working in the humanitarian field in international and Greek organizations. She is a Social Anthropologist and holds a Master's degree from the Medical School of Athens.
Contact: angeliki.panagakou@tdh.org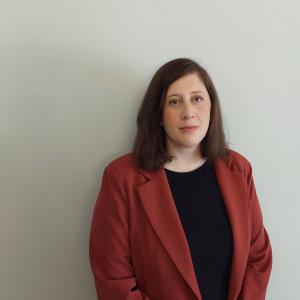 Angeliki Panagakou
Human Resources/Administrative Officer
Eirini joined Terre des hommes Hellas in March 2023 as a Project Officer. She has studied Economic and Political science and holds two master's degrees in Policy Analysis and Global Governance and Ethics, with a specialization in conflict transformation in the African Great Lakes region. Her experience in the humanitarian sector dates back to 2010 and has worked in Greece, East and Central Africa and Yemen. She specializes in programmatic planning, monitoring and evaluation, conflict analysis and research methods.
Contact: eirini.diamantopoulou@tdh.org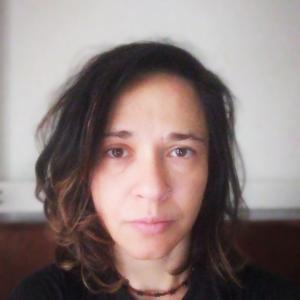 Eirini Diamanotopoulou
Project Officer
Sebene joined Terre des hommes Hellas in February 2023 as a Communications & Advocacy Officer. Sebene is a human rights advocate, a policy analyst and researcher. She is active in Greece where she has worked with various NGOs on migrant rights, civic participation and anti-racism. She is a Senior Landecker Democracy Fellow (Humanity in Action & Alfred Landecker Foundation 2021-2022). She has launched ourstories.gr, an oral history archive focused on migration history in Greece.
Contact: sebene.eshete@tdh.org
Sebene Eshete
Communications & Advocacy Officer