The Terre des hommes team in Greece works from its central office in Athens and implements projects all over Greece.
Kirsten is the Head of Terre des hommes Hellas and also the Head of Southern Europe at Terre des hommes Foundation. She has more than 15 years of experience working for development NGOs, mostly with a focus on children's rights and protection. Her experience includes management and leadership at country level with a focus on strategic planning, resource mobilization, team and project development. With master's degrees in Sociology and Development from Universities in the Netherlands, she has worked in several countries.
Contact kirsten.theuns@tdh.ch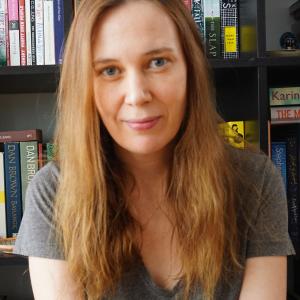 Κirsten Theuns
Director, Head of Southern Europe
Having been a part of the human rights and humanitarian fields for over 14 years, Leda says she has been lucky to have worked with inspiring practitioners and activists from different regions across the globe in the areas of gender, anti-discrimination, gender-based violence, justice, migration and child rights. She joined Terre des hommes in Greece in April 2020 as deputy director. She is particularly excited about what this expert organisation has achieved in Greece and the region through the lens of protection and safeguarding for children, migration, and children's access to justice.
Contact leda.avgousti@tdh.ch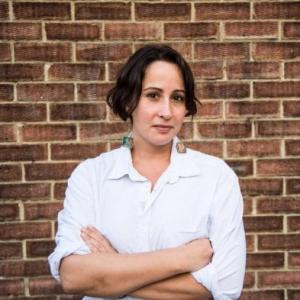 Leda Avgousti
Deputy Director
Eleftheria started working with the Tdh Hellas team in 2017 as a social scientist in the child protection team, supporting vulnerable families and children in the context of the refugee crisis. Specializing in Social Clinical Psychology of Addictions and Psychosocial Problems she has extensive experience in designing and implementing interventions for vulnerable social groups. Eleftheria currently works as Head of Psychosocial Support Programs for Terre des hommes Hellas, seeking to promote Child Protection and Safeguarding both among children and professionals with children's safety, both to people in need, but also to professionals (lifelong education).
Contact eleftheria.aravidou@tdh.ch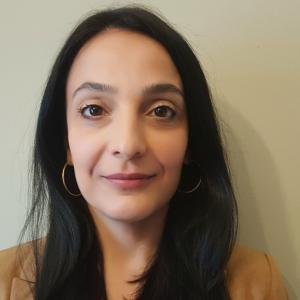 Eleftheria Aravidou
MHPSS Coordinator
Panagiota joined Tdh in October 2020 as the Lawyers' Team Leader in the Child Protection Project. She is a lawyer registered in the Athens Bar Association and she holds a multidisciplinary MSc in Youth Justice from Queen's University of Belfast. She has been working with minors from vulnerable groups and during the last years she was working with refugees, mostly unaccompanied and separated minors, and families with children in different settings, on asylum, family reunification, custody, and child protection cases. Currently she is the Project Coordinator for the Access to Justice projects at Tdh Hellas.
Contact: panagiota.kanellopoulou@tdh.ch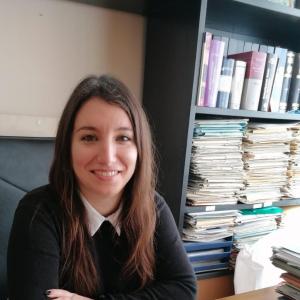 Panagiota Kanellopoulou
Project Coordinator Access to Justice
With an academic background in Psychology, George has long field experience with humanitarian organizations. He worked mainly in mental health and psychosocial support and project coordination with Médecins Sans Frontières, International Committee of the Red Cross, and Solidarity Now. He joined the Terre des hommes Hellas team in 2022 as Child Protection Project Coordinator.
Contact: george.kanaris@tdh.ch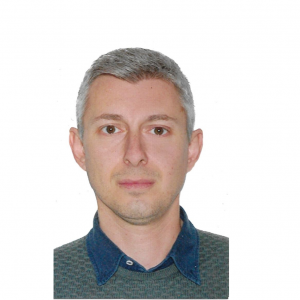 George Kanaris
Child Protection Project Coordinator
As National Head of Logistics, Pantelis Kouvaris supervises the implementation of Logistics, Procurement and ICT activities on a country level, ensuring practices compliance with institutional standards, protocols, and procedures. Pantelis joined the Tdh team in 2016 first as a Logistics officer supporting child protection and shelter projects focused on migration. Prior to joining Terre des hommes he worked as a freelance Mechanical Engineer and a researcher for the Aristotle University of Thessaloniki.
Contact: pantelis.kouvaris@tdh.ch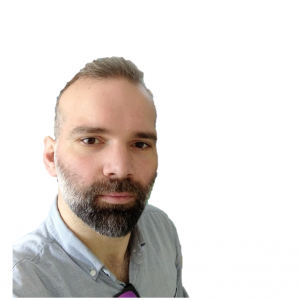 Pantelis Kouvaris
Logistics Manager