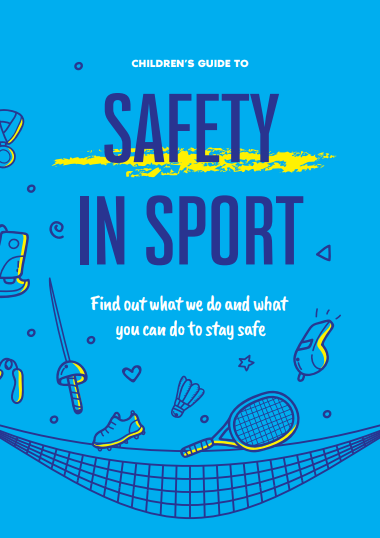 In the series of "tools" that Terre des hommes has created to protect children from abuse in sports and leisure settings, now comes the addition of a Guide aimed at children themselves!
Terre des hommes Hellas published for the first time in Greece a series of tools related to the safety of children from abuse in sports and leisure. These materials were addressed to employees of sports clubs and children's camps in order to explain and promote protection procedures for the safety of children in these specific settings. This new, useful tool -a self-protection guide aimed at children themselves-  is the new addition to the catalog. The guide is specially adapted to the child's perception and aims at making children conscious of their rights in a comprehensible way. It explains what is abuse in all its forms (physical, emotional, sexual, neglect), what to do if they feel threatened, etc. during their workout or entertainment activities and further. 
Download the Guide from the attachment above.
This Guide was written in 2021 as part of the European project "Keeping Children Safe in Sport", co-financed by the European Union "Rights, Equality and Citizenship Program" (REC 2014-2020) and coordinated by Terre des hommes in Romania, in collaboration with Terre des hommes in Greece and Hungary. Their content is the sole responsibility of the authors and does not necessarily reflect the views of the European Commission. The European Commission cannot be held responsible for any use which may be made of the information contained therein.
Learn more about Keeping Children Safe in Sports here